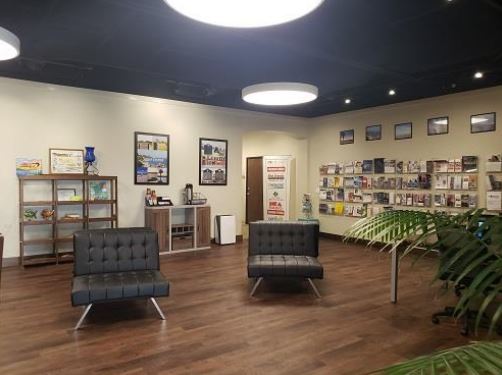 What is a Shared Workspace?
 Flex Office Space
 High productivity technology
 Presentation & meeting space
 Open concept that promotes   networking and collaboration
 Trend of up and coming millennial professionals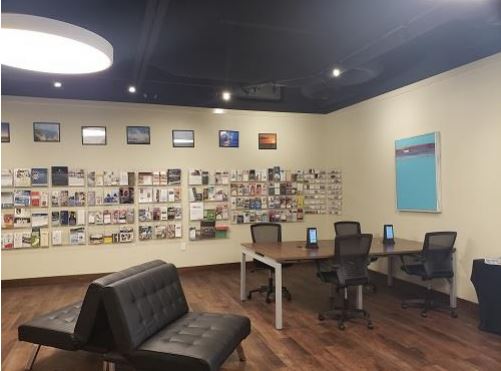 The Shift in Work Space Models
A flexible space revolution is on the horizon. Under 5% of current U.S. office inventory is controlled by independent, third-party flexible space providers. Given industry shifts, flexible workspace and shared amenity spaces are projected to encompass approximately 30% of the office market by 2030.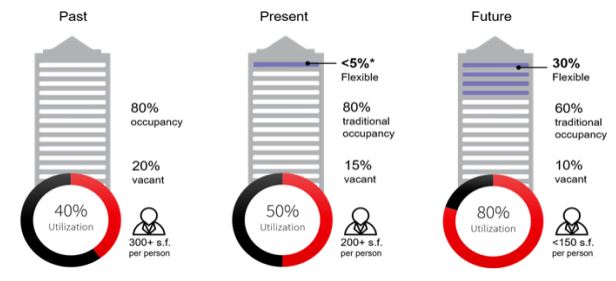 Information provided by Jones Lang LaSalle IP, Inc.
Shared Space Growth Trends
Industry analysis says co-working has been growing 23% every year since 2010. And they expect 30% of all jobs will be in a co-working space by 2030. No segment of the market has demonstrated more overall growth than the co-working industry.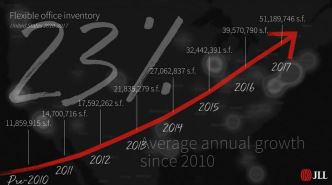 Information provided by Jones Lang LaSalle IP, Inc.
Target Audience for Shared Space
The amount of shared space leased and its share of total office space rose by almost half in only 18 months, from the end of 2016 through mid-2018. 40% of flexible shared space demand is forecast to come from large and corporate companies. 14% of employees at large companies use shared spaces.

Research and graphics provided by Global Workspace Association, 2017
The Portland Chamber of Commerce is proud to offer My Space/Your Space.
Bring your laptop, pick a desk, and get to work!
We have several amenities available per package starting with a Day pass up to Monthly passes.  Amenities available per package level include (but not limited to):
High-Speed WiFi
Conference and presentation room access
Free Coffee
Copy Machine
Scanner
Kitchen
Office Supplies
Free High-Speed WiFi
Free use of copier/printer/scanner
Free Coffee
Use of Common Area
Open Co-Working $150/month
Free High-Speed WiFi
Free use of copier/printer/scanner
Free use of training/conference room (8 hours/month)
Free coffee
Free access to specific networking events
Use of common areas
Free High-Speed WiFi
Free use of copier/printer/scanner
Free use of training/conference room
Free Coffee
Free access to specific networking events
Use of common areas